BEWARE! DO NOT reply to any fraudulent phishing emails purportedly sent by Janata Sahakari Bank or other authorities asking for your Login ID, Password(s), account details etc. for registration of OTP feature or for any other reason.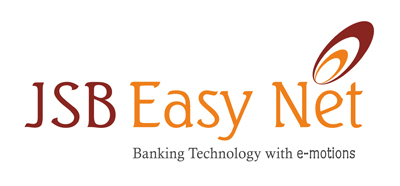 New Internet Banking with
Fund Transfer Facility
Click here
For Registration Contact with Home Branch.
Please ensure the following before logging in:
The URL address on the address bar of your internet browser begins with "https"; where the letter 's' at the end of "https" means 'secured'.
Ensure that the address bar has turned to green indicating that the site is secured with an SSL that meets the Extended Validation Standard (supported in IE 7 and above, Mozilla Firefox 3.1 and above & Google Chrome)
Avoid using Janata Bank Pune net Banking site from untrusted computers (e.g. Cyber café). We advise you not to use cyber cafes / shared PCs to access our Internet Banking site.
Look for the padlock symboleither in the address bar or the status bar (mostly in the address bar) but not within the web page display area. Verify the security certificate by clicking on the Padlock.
By clicking on " Continue to Login " button, you agree to the Terms of Service (Terms & Conditions) of usage of Internet Banking of Janata Sahakari Bank Ltd. Pune
Security Tip to avoid Phishing attacks :
Banks never ask their customers to provide their username, password, or ATM cum Debit card numbers through emails or over phone. We or any of our representatives never sends you email/SMS or calls you over phone to get your personal information, password or one time high security password. Any such e-mail/SMS or phone call is an attempt to fraudulently withdraw money from your account through Internet Banking. Never respond to such email/SMS or phone call. Please report immediately on IB HELP - 020-24471325 / MAIL ID: ib_support@janatabankpune.com if you receive any such email/SMS or Phone call.
User ID and password should not be parted with for any purpose.
Please lock your user access immediately, if you have accidentally revealed your credentials.
Do not be lured if you receive an e-mail/SMS/phone call promising reward for providing your personal information or for updating your account details in the bank site.
Download Application Forms For: